It is not often you have the time and finds to redesign your bathroom, so you need to make sure you make the most of it! There are so many different routes to go down when you redesign your bathroom, so it can be hard to know which style is best for you and your home. To help you end up with the bathroom of your dreams, we have listed out 5 top bathroom tips to help you out!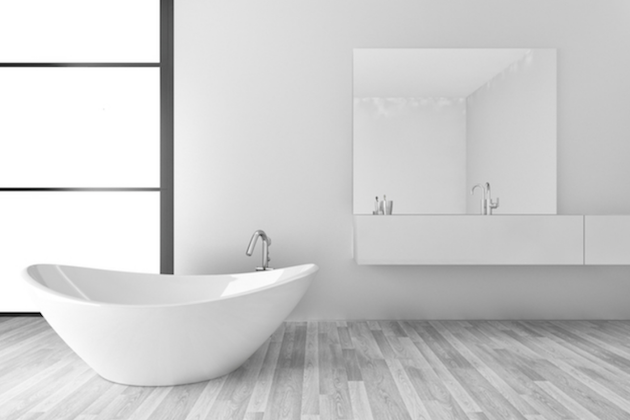 1. Consider the needs of your home
Every home has individual needs, so no bathroom will suit all. When designing your bathroom, you should consider who will use it and how often it will be used. For example, a large family may require a bathroom with more storage space and a double vanity, to speed up morning routines.
2. Allow space for relaxation
Every bathroom should be a space to relax at the end of a busy day, so make sure you leave space for this in your design. Some ways to maxime relaxation include adding a larger bath or a waterfall shower head, bring a spa-like feel into the comfort of your own home.
3. Give the illusion of a bigger room
Bathrooms don't tend to be the biggest of spaces in your home, but there a few easy ways to create the illusion of a bigger room. Adding tiles from floor to ceiling helps your bathroom to feel taller, which is useful if you have minimal floor space.
4.Stick to a budget
When planning your bathroom, it is important you create a budget at the beginning and stick to it rigidly throughout. It can be all too easy to go overboard with expensive decor and details when there are cheaper options that will do the job just as well! Creating a budget helps to reduce the risk of any expensive surprises at the end of the process.
5. Choose a colour scheme
Your bathroom can easily feel cluttered if there are too many colours going on in one place. A good idea is to choose just one or two colours and stick to this throughout. If you want to liven up your bathroom, choose a muted main colour and add pops of brighter colour here and there.
Need a new bathroom in Kent?
Our team install a range of bathrooms across Kent, Essex, Gillingham, Maidstone, Royal Tunbridge Wells, Gravesend, Rochester, Dart-ford, West Malling and Canterbury. Looking to install a new bathroom in your home ready for 2020? If so, get in touch with our team today and arrange your free quote! Give us a call on 01634 768050 or email us at aquatech-ltd@outlook.com. We hope to hear from you soon!